Feel 
fabulous

about
your career!
Sometimes you need a
different


kind of career support.

The traditional way of mapping your career can often leave quirky or global-minded people feeling out of sync and lost.

If you are struggling with feeling out of place because you march to a different beat, if people underestimate you because you present yourself a little differently, if people make snap judgments about you because of your tattoos, piercings, clothes, or hair, you are not alone!

It is my mission to help funky, original, global-minded individuals find meaningful work, or more joy within the work they already have.

Consider working with us!

Some people have a different mindset than others. They're more creative, quirky, and independent, which causes them stress when searching for the right job. If you have a job and don't feel like it is right for you, it could be helpful to work with a career coach.

At Denver Career Catalyst, I understand the challenges that you face every day. If you're in a situation where you dislike your job, don't feel qualified, or feel overqualified, you're less likely to enjoy waking up and going to work. If you feel that you're out of place or you're undervalued or underestimated because you have a slightly different presentation, you aren't alone. You deserve to have coworkers who respect you and a career that you enjoy.

It is possible to find more meaningful work or learn how to experience the joy in the career you've already got. Career services in Denver can help you do this. All services can be done online or in person.
Quirky, creative, and international types deserve success, too!
What I love to do
my passion is helping people like you
I can help you:


Learn to:
I've reinvented career counseling and made it about the person rather than the counselor. You don't have to fit into a cookie-cutter shape to work with me. I value your independence, individuality, and quirks because I'm the same way. Contact me now to schedule an appointment! All services can be done online or in person.
Success Stories
kind words from some of my wonderful clients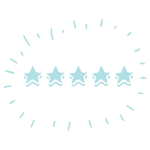 "Working with Emily gave me hope again. I had been job searching on my own for a while and was losing my confidence. I was caught in a cycle of bad jobs and unemployed periods and Emily gave me hope and believed in me, and didn't judge me. She provided useful tools, resources, connections, and advice. She reassured me that it's not bad that I hold fast to my values and thus am picky in my career, and reassured me that I deserve and can have a good career. She is knowledgeable, skillful, and kind."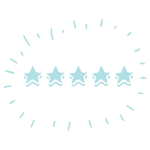 "Emily Frank is one of the most empathetic and connecting individuals I have worked with professionally. After experiencing several lay-offs and getting caught in a cycle of falling into roles that fail to utilize my full skill sets and education, Emily offered perspectives that reminded me I was not alone and I was worthy of respect and a good job. Her approach is rooted in healing, empowerment, and validation while also focusing on the next positive step. Emily is responsive, thoughtful, and personable. She remains sensitive to the experiences of marginalized communities including holding a flexibility with working with lower-earning individuals and an understanding of workplace discrimination. In addition to the emotional support she offered, Emily also offered several key legal insights, wonderful individuals to network with, reflective of her rich network and therefore her ability to build meaningful relationships, strong tweaks to my resume, and new sectors to consider more appropriate to my values and work style."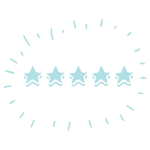 "Emily came to my rescue before a big interview when I hadn't been to an interview in years, and never for a corporate position. I understood within 5 minutes that I was woefully unprepared to answer the questions that would come my way. Emily was incredibly skilled and helpful. Her guidance helped me prepare quickly and feel confident in 24 hours. Best of all, Emily was warm, encouraging, and precise about what was needed when I was feeling overwhelmed. This really calmed me down, and I ended up having a great interview!"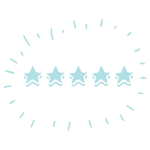 "Emily is a career coach for the rest of us. Are you an aspiring writer or artist? Her in depth knowledge of career paths for those who majored in the social sciences and liberal arts make her services invaluable. Whether you're attempting a major career pivot, or prone to stage fright during job interviews, she offers personalized advice and tailors your career plan to the path you want to follow."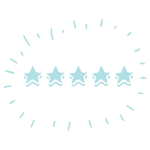 "Emily is an encourager of dreams; I am sure many of the students and alumni she's counseled over the years would surely agree. I am always impressed with her demeanor and openness; she is able to listen and advise her clients on based on their future goals and does not try to stifle them by encouraging them to do things not in the best interest of those goals. Whether you're somewhat lost on your career path, or if you're well on your way, Emily will be there to encourage you and suggest excellent resources."
News & Info
find helpful thoughts, tips, and tricks on the blog
Are you ready to
make a
change

?
[contact-form-7 id="266″]